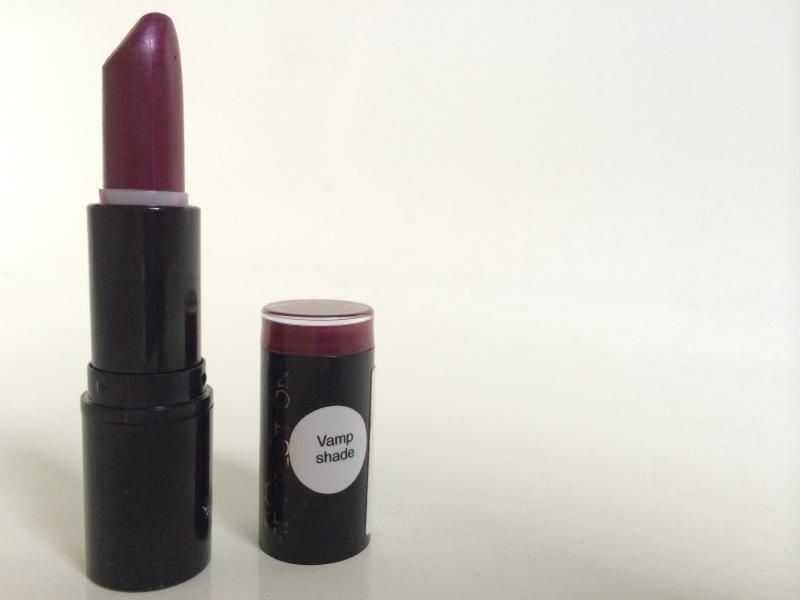 I picked up this lipstick on my very first Makeup Revolution Haul and as soon as I saw it, I knew I had to have it as it's in one of my most favourite shades - a deep berry pink, it just so happens to be a beautiful shade for Autumn/Winter as well! This gorgeous little lipstick is named Rebel with Cause (have to admit, I am definitely a fan of the shade name as well! It definitely suits the lipstick!) As soon as I swatched it in store I fell in love with the quality and shade of the lipsticks - and it turns out there was only one left in the whole of Superdrug -it was clearly fate, and it quickly made it's way home with me.
This lipstick retails at £1 and so for that price, I really wasn't expecting much but I was actually blown away. I was expecting a soft colour without much payoff and for it to have a waxy texture so many of the cheaper lipsticks have. But instead, I was met with a rich, creamy lipstick that glides on effortlessly and with such high pigmentation that it would even give some MAC lipsticks a run for their money! I can safely say this is a dupe for a MAC lipstick as well.. but i'll get on to that later.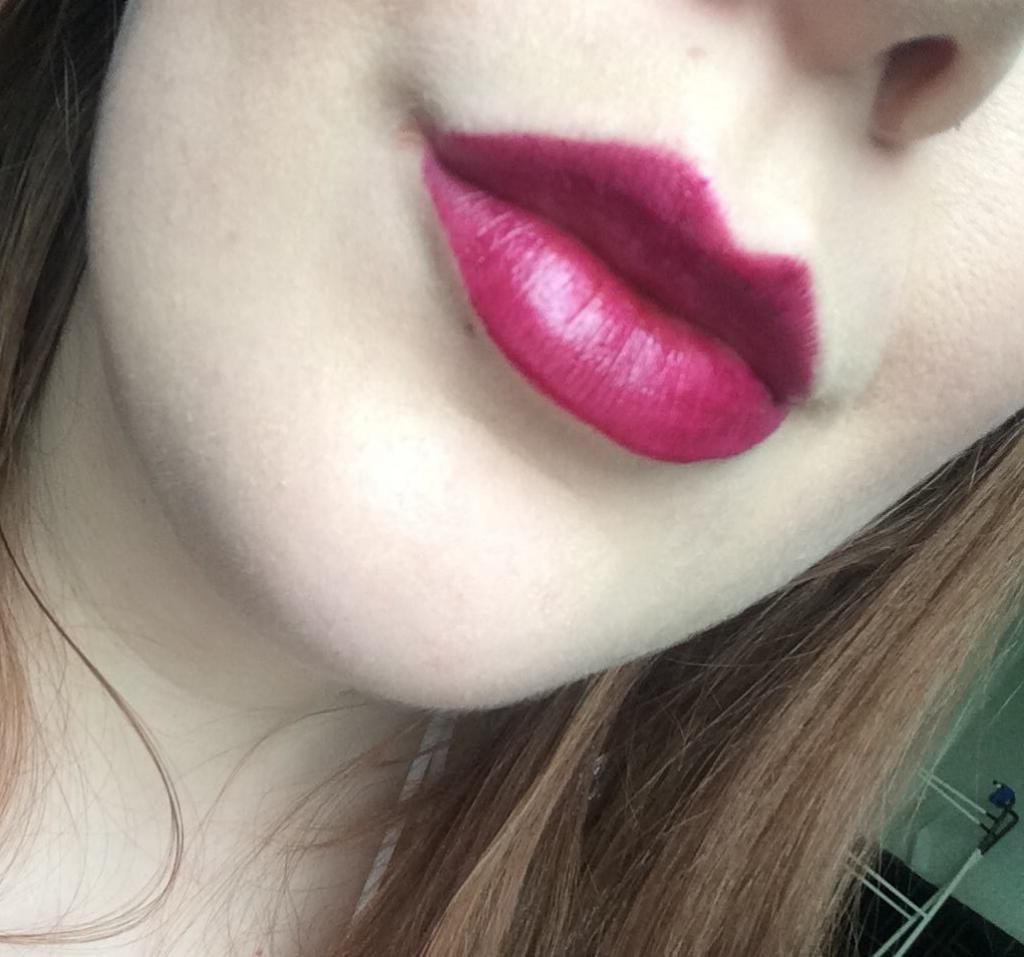 The above swatch was just ONE swipe of the lipstick - that how good the pigmentation and colour pay off is! It's such a creamy lipstick, it doesn't tug your lips at all when you apply it and it glides on with such ease, The staying power is also incredible! I can eat and drink and the only damage that is done is very little fading towards the inside of my lips and that can quickly be solved by rubbing my lips together or just blending with product with my finger to create a sort of stain effect.
As I said previously, this lipstick is a very good dupe for
Rebel by MAC
in person and considering the price difference - it's well worth picking this lipstick up! It's definitely a lipstick I will be wearing a lot of this Autumn/Winter as it definitely creates a statement berry lip thats a definite must this time of year.
I definitely can't wait to try more lipsticks from Makeup Revolution - I kind of want to try their unusual lipstick shades as well - like their blues, oranges and greens! I think I would be able to create some really unusual looks with those and have a lot of fun playing with them!