This month I was lucky enough to receive a few goodies thanks to the guys over at Meadowhall Shopping Centre and one of those items was this -
Lush's D'Fluff Strawberry Shaving Soap
* It's something that I have been meaning to try for a few weeks now after spotting it in my local store whilst stocking up on my
American Cream conditioner
.
It says it is Strawberry scented but as soon as I opened the typical smell of a Lush store hit me instead - although, is that really a negative? Lush stores smell incredible anyway! I thought that maybe the strawberry scent would come out once I had opened it and used it a few times, but no - I still just smelt the standard Lush store smell. It still smells gorgeous though, so I really don't mind!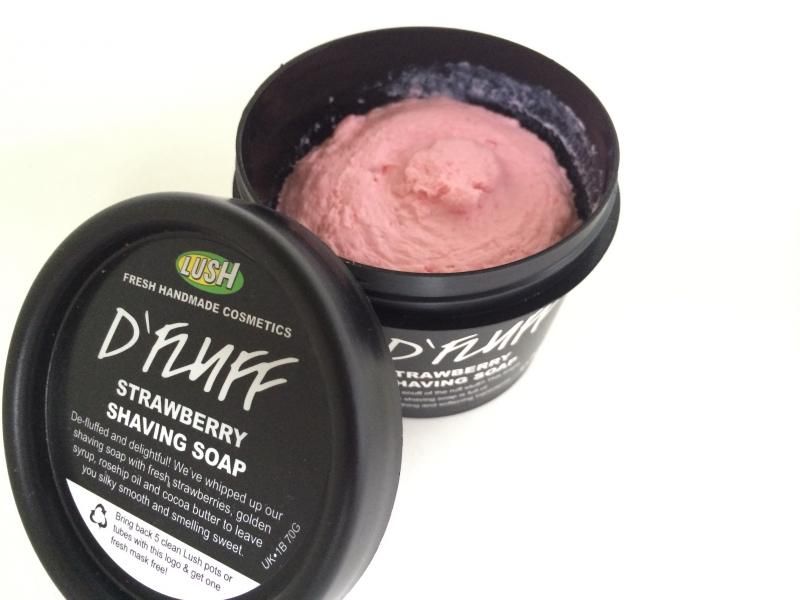 The consistency was thicker than I was expecting - I was expecting a soft mousse but it felt more like a very, very thick cream that needed to melt a little with the heat from your skin before you could lather it up on your legs which I found did make it a little hard to get out the tub and I found myself using a little more than needed before I got used to how much product I would need.I thought I would need quite a lot of product because of how thick it was so I assumed that it wouldn't go along way wither, but I was pleasantly surprised and once the soap had melted a little from the body heat, it created a gentle lather and I didn't need as much as first thought.
It didn't create copious amounts of bubbles or lather instead it created a soft lather that was still noticeable. After shaving, it made my legs feel incredibly smooth and silky soft which I loved! The scent lingered for a little while after (a few hours at the most, nothing drastic) which I liked.
One thing I didn't realise until now is that the Strawberry Shaving Soap doesn't just have to be used as a shaving soap - it can also be used as a standard body wash! The soap contains no harsh ingredients as you would expect considering it came from Lush who are known for their handmade fresh products. The soap contains fresh strawberries and cocoa butter as well as coconut oil, golden syrup (I'll be honest and say this is the first time i've seen or used golden syrup in a product!) and egg whites to create the mousse like texture.
I really do love this product and I love the way it makes my legs feel after i've shaved them - I can definitely see myself picking this product up again in the future. I would like it to smell more strongly of strawberries though!