I got given a giftcard at by my Manager at work for our department winning a competition in the Company, so when we had our 10% off Beauty and Fragrance last month, I knew that it was the best time to spend my giftcard. I'm a bad beauty bloggers, as I had never tried or owned a MAC foundation before so I thought as I wasn't wasting money if I didn't like it, that it would be the perfect chance to buy one. So, I popped down to my work on my day off (!) and went to the MAC counter and was greeted by a lady who asked if I needed any help. I explained to her that I was looking to get a foundation but as I had never tried a MAC foundation before I had no idea what shade I was. She got me to sit at one of the chairs in front of a large mirror and grabbed a foundation, after we discussed what kind of finish I liked.
I was after an every day foundation and one that was medium to full coverage and that would last well as I was doing quite a few shifts that were quite long (last week I ended up doing a 14 hour shift!) so I would need my make-up to stay in place. I wasn't after a matte finish either, or a really dewey finish so she decided that MAC Studio Sculpt foundation was the best one for me. She then grabbed two shades and took my current foundation off with a face wipe, which I was suprised at, sure at a place like MAC they should take your make-up off with actual make-up remover and cotton wool? (such places like Benefit and Bobbi Brown take it off with that, so I would have thought somewhere like MAC would too?)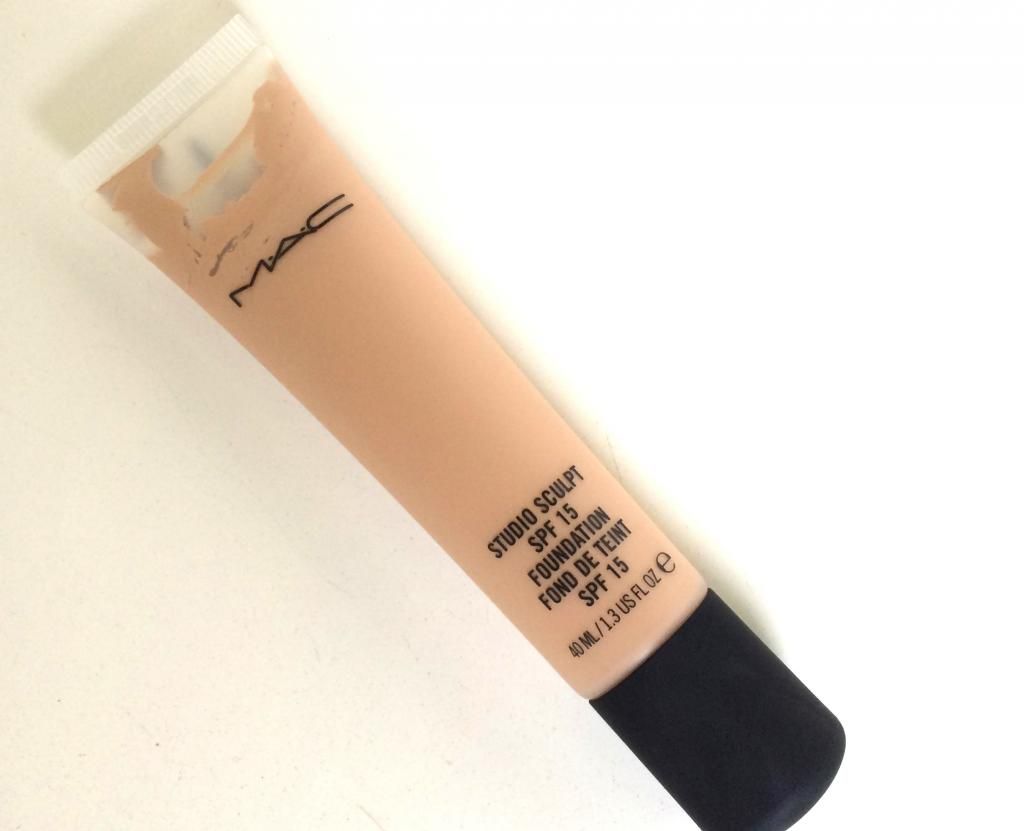 She then foundation matched my by place a swatch of both shades on my jaw line and we decided that NW20 looked best on me and that NW15 was a little too light for my skin (which is a first!), she then removed the swatches of foundation and then applied the foundation all over my face with a flat foundation brush - a brush I hate, I've never gotten on with flat foundation brushes as I find no matter how much or less you apply, it will always be streaky.
I said I would take one and happily went to browse the rest of the make-up. I then decided I would treat myself to a new eyebrow powder and I waited for 30 minutes to get some kind of service from someone at MAC - I make eye contact with several assistants but they all just walked away, I then waited in line at the till to get some help, and a lady did help me. I explained what I wanted and she showed me one product and when I said it wasn't exactly the right shade, she said "oh okay, let me know if you need any more help" and walked off.
So I walked off as well, I walked over to Illamasqua where the lady helped me pick our a brow shade, applied it and explained how to use it to it's full advantage as well as showing me a few products that go well with it and I purchased that, instead of making another purchase from MAC.
MACs products are brilliant, but the service is one of the worst considering they are one of the biggest make-up brands going.