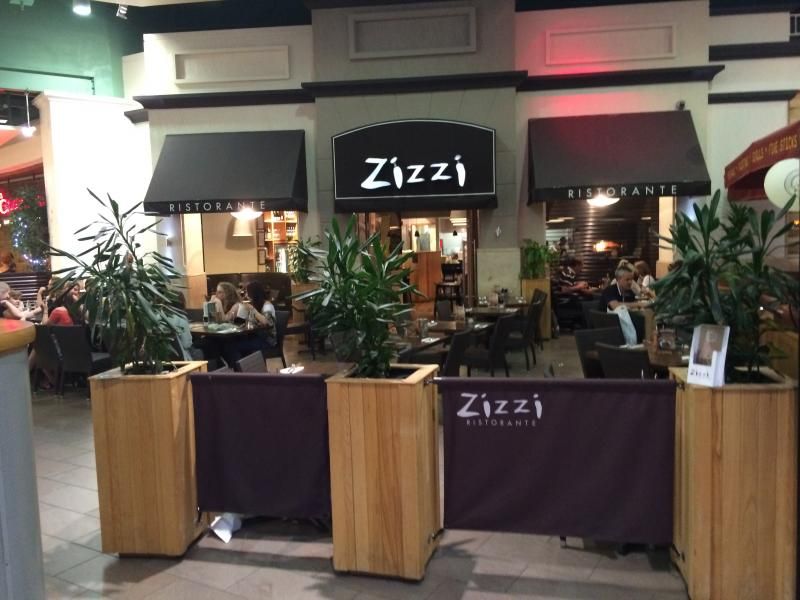 The other night myself, my dad, my stepmum and her friend went out for a family meal to celebrate my stepmums birthday. We couldn't decide where to go but when my stepmum got some vouchers e-mailed to her from Zizzi - our decision was made for us!
Zizzi's is an italian ristorante located in the Oasis Dining Quarter of Meadowhall Shopping centre on the upper floor- although there are more scattered across the country, including one in Sheffield City Centre. Although it's located in the heart of Meadowhall, once inside it still feels cosy and like a restaurant.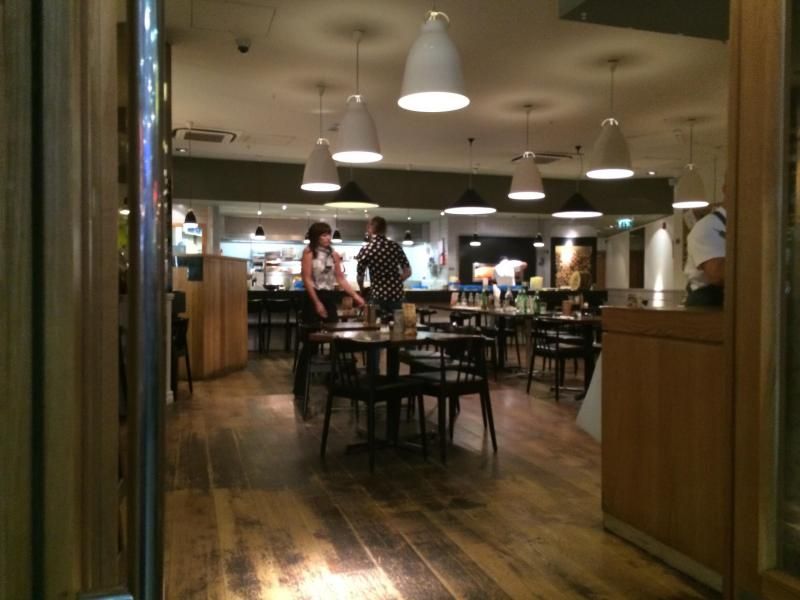 When we first arrived we were given a table right at the very front of the restaurant and my chair was pretty much in the entrance of the restaurant - you see in the first photo there is three plants at the very front? our table was that one at the front between the first two plants!So people were bumping into our chairs as they entered and left the restaurant, so we requested to be moved - they gladly let us and clean and set up a table for us further in the restaurant. Sitting here made it feel a lot more like a restaurant less like a place to grab something to eat mid-shop, considering we had dressed up for the occasion we definitely wanted to feel like we were at a restaurant instead of a cafe in Meadowhall.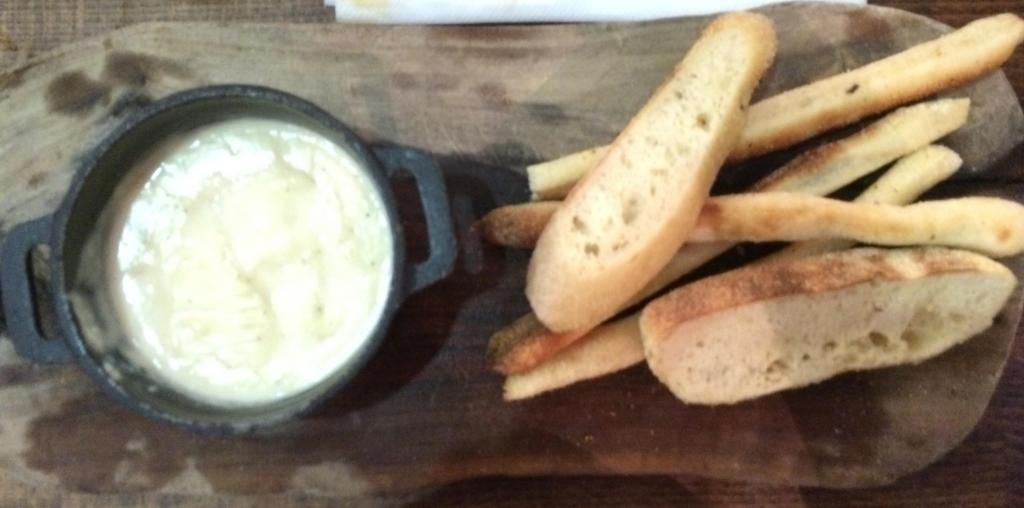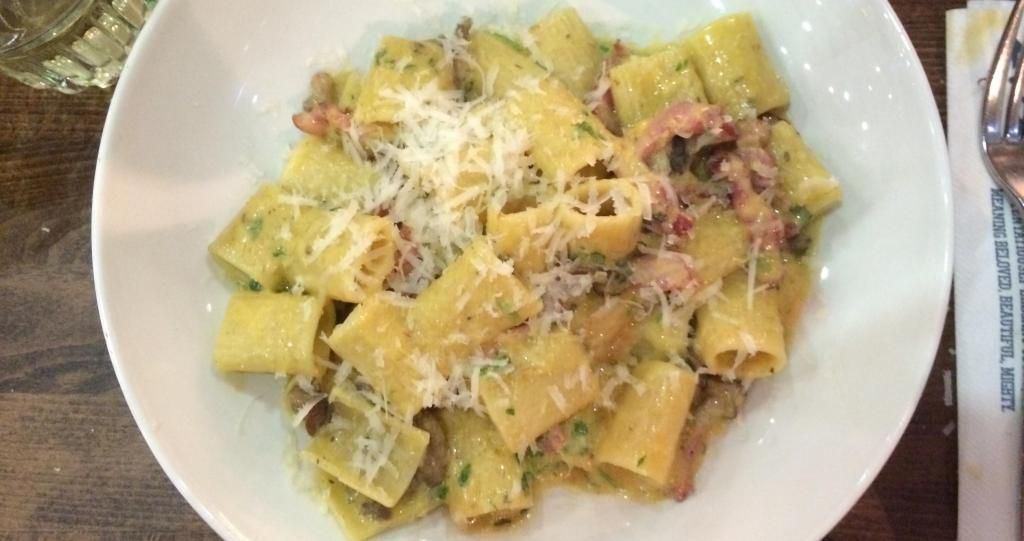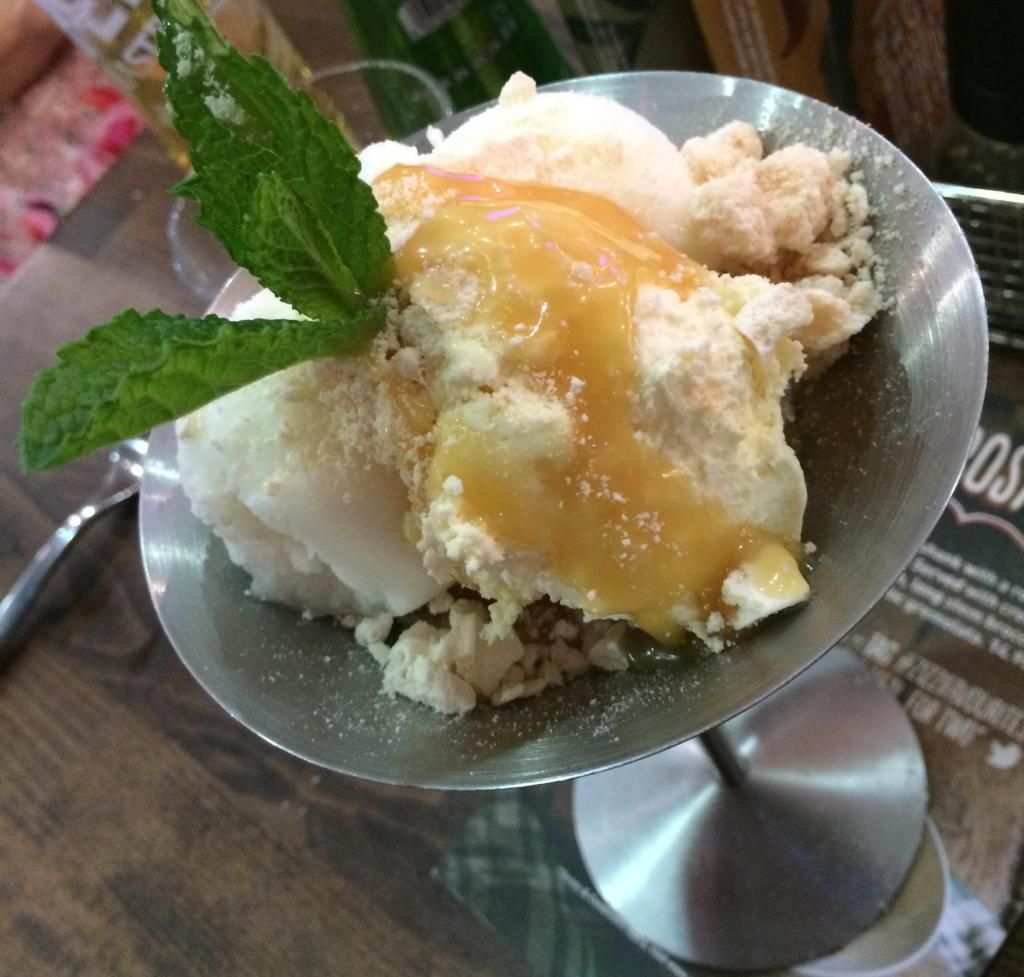 When ordering I was torn between two things for my starter - I was torn between Garlic Bread with Mozzarella or Fonduta Formaggi. I eventually opted for Fonduta Formaggi which is "A melting Pot with Gorgonzola, Gruyere and Pecorino cheese with baked dough sticks and focaccia bread for dipping" On reflection, I kind of wished I went for the Garlic Bread as the only reason I didn't go for that is because I thought my pasta main would come with some. I liked the bread and melting pot of cheese, but the flavours of the cheese were a little strong for me personally, as I can be fussy with cheese. However, my stepmum had the same starter as me and she loved it!
For main, I chose one of my favourite dishes - Rigatoni Carbonara, which "comes with Pancetta, wild mushrooms, thyme and parsley". I am a big pasta lover so I knew I'd like it. The Pancetta was delicious and the flavour really stood out from the rest of the meal which I really liked. The sauce had a bit too much, what I think was, Olive Oil on it as there was a lot left in my plate and then end and kind of gave the pasta a slimey texture as it mixed with the Carbonara sauce - it didn't detract from the taste of the food though and the pasta was delicious - I finished eating mine first! The portion size was just right, I think any more and I wouldn't have been able to finish (or order any desert!)
For desert, I was once again torn between two items on the menu which was Chocolate Melt which is "Hot, Gooey pudding served with Crema Gelato" and one of their Gelato Sundaes which were new on the menu, Lemon Meringue Sundae which is Lemon Sorbet, Crema Gelato, Crumbled Meringue, Whipped Marscapone Cream, Lemon Curd and Mint. I opted for the Sundae as the Pasta had filled me up and I decided that sorbet and meringue is something light and isn't too filling. It was definitely the right decision! This was my absolute favourite part of the meal - I love the taste of anything Lemony anyway so it was always going to be a winner. It was light and very refreshing to eat after the meal and was definitely a pallet cleanser! Once again, it was the perfect amount and I definitely couldn't eat another mouth full after.
The prices were incredible too - since we got discount vouchers because it was my Stepmums birthday, she received her main meal for free and the table got a free bottle of Prosecco worth £23.50 - although I didn't drink any as I don't drink alcohol. With the savings we made it came to £89.35, we decided to split the bill four ways instead of adding up everyones meal individually to make it fairer - meaning for a three course meal plus drinks we only paid £23 each, which included a tip for the lovely and friendly staff who work there.
I definitely recommend Zizzi Ristorante and I know we are already planning to go again in the future!