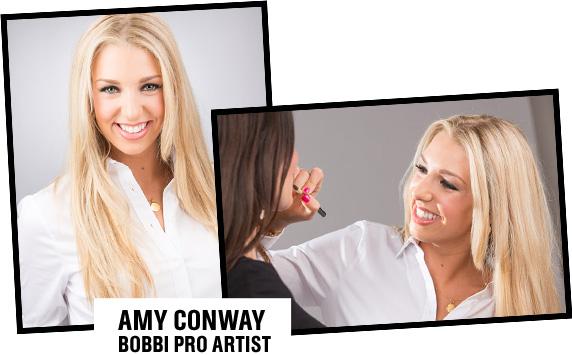 Earlier this month, I got the opportunity to pop along to House of Fraser in Meadowhall where one of Bobbi Browns Pro Artists, Amy Conway was going to be giving tips to create the perfect look and help with make overs and make up lessons.
Amy Conway is one of Bobbi Browns Pro Artists and has worked closely with Bobbi Brown herself. Amy has appeared on QVC and has worked globally with the brand so I definitely couldn't pass up this opportunity to learn some tips!
Myself and Lara
One of make-up artists who works at House of Fraser who did part of my makeup.
Myself and Amy Conway
Bobbi Brows Pro Make Up Artists
Amy opted for blues to bring out my blue eyes - I never thought of doing this as I always stick with the colour wheel method - using opposites to bring out eye colours (for example: browns to bring out blue eyes, purples to bring out greens, and for Browns, blues and greens) - but we went with it anyway, and we used a bit of a sparkle to jazz it up a little.
The first thing we did was create depth using Taupe in the corner and crease before we used Denim Ink gel liner which is a dark navy shade to line the upper waterline, not being neat as it was going to be blended into the first eyeshadow which is a dark navy as well and then blended that into a purple toned lighter blue to give it an ombre look.
Amy did my left eye, explaining everything as she was going and then Lara did my right eye trying to emulate what Amy had created with the first eye.
They then fixed my eye brows (I had been having a bad eyebrow day and they didn't want to go right at all!) aswell as conceal and add blush and bronzer. Bronzer is something i've always struggled with as I have such Pale skin, but Amy explained that it isn't meant to be a tan colour - it's meant to be the shade you go when you tan. So for me, it wasn't a tan shade it was more a pink shade and she applied that to the high points on my face and also my chest as that's where the sun would hit (I was wearing a low cut top).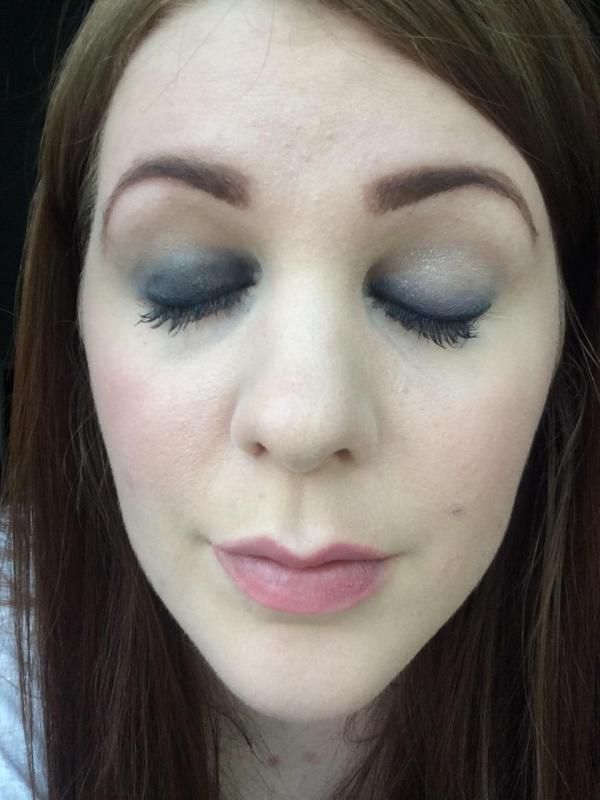 However, once I got home, I noticed that my eyes weren't even AT ALL. The side Amy did was a lovely soft gradient and quite natural considering the blue tones that were used. However, the side Lara did was incredibly darker and not blended as well. It wasn't noticeable when my eyes where open which is obviously why I didn't notice it when I was there. This is the second trip to Bobbi Brown where I have left with very uneven makeup, Surely you can see that it's very different when you are applying it?
As usual, they gave me a face chart which listed most of the products used (not all of them were written down this time) incase I wanted to purchase any of the products in the future. The one thing I do like about Bobbi Brown is that these makeup lessons are FREE and you aren't under any obligation to purchase anything at the end.
Have you tried anything from Bobbi Brown?